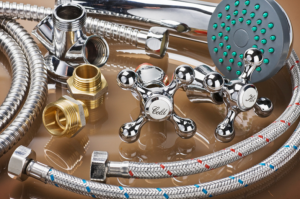 For some strange reason, people usually tend to not prioritize bathrooms when it comes to plumbing upgrades or plumbing fixture renovations. Instead, they will often focus on the size of closets, updating kitchen appliances, or improving lighting in the kitchen. We at Cass Plumbing of Tampa Bay think this is a shame, because bathroom renovations can make a huge difference in the quality of a Tampa Bay homeowner's life.
Just think how much time you and the other members of your family spend in the bathroom each and every day. Investing money in your bathroom often has the biggest payoff because you can really get a lot for of personal satisfaction for the investment. If you have been on the fence about making changes to your bathroom, ask yourself if you've noticed any of these four signs. If you've noticed any of the signs below, then it's probably time to call Cass Plumbing and make your bathroom better. One thing we are certain about, you won't regret it!
1. Faucet or showerhead won't stop dripping
According to the EPA, billions of dollars are waisted every year in the United States from plumbing fixture leaks. Millions of gallons of water are waited every year across America. One of the biggest factors are leaky faucets. Not only will dripping faucets drive you crazy, they'll also drive up your water bill significantly. Usually, faucets start leaking because the washer or gasket inside has worn out enough that it can't be repaired.
If your shower head is leaking, the connection between the showerhead and pipe stem has probably loosened. If tightening it doesn't solve the problem, there might be rust or degradation keeping it from tightening enough to shut the water off completely. When your bathroom faucet or showerhead has rusted too much, the best thing to do is replace it. All physical things have a life span, and this could never be more true when it comes to plumbing fixtures because thousands of gallons of water are gushing through them every year.
2. Your plumbing fixtures are moldy, dingy or rusty.
Let's face it, Tampa Bay bathroom tend to be extremely humid. Bathrooms, because of the humidity, are harder on plumbing fixtures than other parts of a home. Metal plumbing fixtures, in particular, are much more vulnerable to rusting in a bathroom. The humidity also fosters mold growth, particularly in cracks and crevices that never really dry out.
Mold, rust, and constant use put bathroom plumbing fixtures under a lot of strain. If you notice your pipes or fixtures looking rusted or damaged, then it might be time for an upgrade. Updating and renovating your bathroom will greatly improve the overall cleanliness of your Tampa Bay home.
3. Something is loose and you can't tighten it.
If you can't tighten the connections on one of your bathroom plumbing fixtures, you have a problem. Fixtures resist tightening when their connections have become either completely stripped or totally rusted out.
Either way, rusted or stripped connections won't work the the proper way and the quicker you address plumbing fixture leaks the quicker you will stop flushing money drown the drain.
4. You simply feel it's time, and want a nicer bathroom!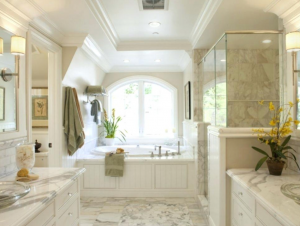 This is a legitimate sign, too! If the bathroom in your home makes you depressed, then it's time to start the new year off right and invest some money into the quality of your life and spruce it up. There is absolutely nothing wrong with wanting to upgrade your bathroom. The positive impact it will have on your daily life is huge, especially when you can make water-saving choices and save money over the long haul while you're at it!
The water saving plumbing fixtures that are sold by Cass Plumbing can help you save a lot of money on your water bill as soon as we professionally install them. You use a lot of water in your bathroom every day, so you'll feel this difference on your water bill right away. If you want to feel a lot better about your bathroom, now's the time to commit to an upgrade.
No matter why you want, the professional installation of a new bathroom faucet, or a complete bathroom remodel and restoration, Cass Plumbing of Tampa Bay can do it all.
If you are thinking about renovating your bathroom or have any plumbing problem in your Tampa Bay home we would love the opportunity to earn your business. We'll show you why over 800 local clients in the Tampa Bay region have given Cass Plumbing of Tampa Bay 5 star reviews.