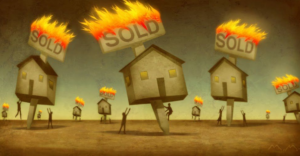 In today's crazy Tampa real estate market, home buyers are too often overlooking the plumbing inspection. Plumbing is essential in making a home a home. Without plumbing life would be really inconvenient. The plumbing is the central nervous system in a home and not hiring a professional Tampa plumber like Cass Plumbing to inspect the plumbing before making the purchase could end up being a huge mistake that ends up costing tens of thousands of dollars.
The Cost to Replace Plumbing in an Older House
For many Tampa house hunters, the appeal and charm of owning an older Tampa home nestled within the confines of a quiet tree lined neighborhood is undeniable. Older Tampa homes offer unique architecture, larger lots, and many other distinctions that can't be found in a newer home. However, if you're not careful, all the charm and beauty of an older Tampa home may also come with at an unexpected price.
Before deciding to purchase on an older Tampa home, there are a few things that every Tampa home buyer should consider. Many older Tampa homes, especially those built from the early 1900s to 1990s, may have existing plumbing issues that are not easily apparent, or revealed during a typical home inspection.
Below are some issues with plumbing systems you should be aware of before purchasing an older Tampa home.
Identifying Pipe Material is Extremely Important
The charm of an older Tampa home can evaporate quickly if you learn you must upgrade or replace your entire plumbing system. Running the risk of leaks, flooding, and excessive water damage is bad enough. But it's even worse to discover lead leaching into the water supply. It's an expense most buyers don't account for when purchasing a home. The reality is, buying an older Tampa home means buying a well-aged plumbing system too.
In time, all things wear out and a plumbing system is no exception. Pipes will gradually corrode, rust, and decay over an extended period of time. However, this doesn't mean flooding and extensive water damage is in your immediate future. It just means that knowing what type of pipes your system has will provide insight to when, or if, the pipes might need replacing. The type of plumbing in the home, the information that should be noted on the home inspection report, will determine how long one can expect the plumbing system to function properly.
Different Types of Pipes and What They Do
In your home, different kinds of pipes perform different tasks and present different problems. Supply line pipes that are under constant pressure are the most likely to cause excessive water damage when they leak. These pipes are typically made of brass, cooper, or galvanized steel and typically last between 80 and 100 years. Drain lines are constructed of either cast iron or PVC (Polyvinyl chloride). Cast iron pipes will last between 80 and 100 years, while PVC pipes last even longer.
Two types of water supply pipes should be removed immediately, regardless of age. Lead pipes, used in the early 1900s, have a life expectancy of about 100 years, but over time they can leach lead into your drinking water and create a serious health hazard. In addition, Polybutylene pipes, used from the early 1970s to 1990s, aren't particularly dangerous to your health, they're extremely prone to breakage and should also be replaced. Not replacing polybutylene pipes could end up costing the homeowner tens of thousands of dollars in water damage on top of ultimately replacing the plumbing.
Cost to Replace or Upgrade a Plumbing System
Upgrading or replacing a plumbing system can be expensive. It can cost thousands to upgrade or replace the plumbing system for even a relatively small Tampa home. This type of project also requires plumbers to cut open walls and floors, which can be quite an inconvenience. One way to assess a plumbing system is to do a visual inspection—especially if the home is over 60 years old. Inspect exposed pipes for discoloration, stains, dimpling, pimples, flaking, or hairline cracks, which are all indications of corrosion. Even small leaks that can be easily repaired may indicate it's time for a full-scale repipe. Another good indicator the system is aging is signs of rust in the water, usually more noticeably when water has been sitting in pipes for an extended period of time. If you find any of these irregularities, call a professional to do a more thorough inspection.
What to Do and When to Do It
Deciding whether to purchase a new or older Tampa home is really a matter of preference. There's a lot to be said for the unique charm and characteristics many older Tampa homes have to offer. So, if your heart is really set on buying an older home, don't be discouraged. Make sure you do your homework and understand what you're dealing with when it comes to the plumbing system. Discovering your dream home has an antiquated plumbing system doesn't have to be a deal breaker. Many sellers are willing to negotiate fair compensation based on the finding of a reputable professional.
For All Your Plumbing Inspection Needs, Call the Professionals at Cass Plumbing
If you are buying a home, call the plumbing professionals at Cass Plumbing to do a thorough plumbing inspection. Doing so will not only give you peace of mind, but it could also give you the ability to negotiate thousands of dollars off the purchase price as consideration of future plumbing expenses.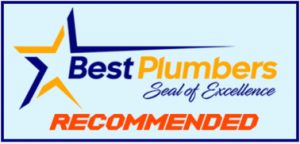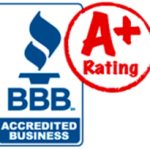 The plumbing professionals at Cass Plumbing have doing plumbing inspections throughout the Tampa region for 2 decades. Cass Plumbing has earned an A+ Rating with the Tampa Better Business Bureau, are ranked as the Best Plumber in the Tampa area by Best Plumbers and have received over 1,000 – 5 star reviews. At Cass Plumbing of Tampa Bay, we are here to serve you for all your plumbing needs 24 hours a day, 7 days a week.
Call us now at 813-265-9200