Looking for reliable, cost-effective repiping solutions for your Tampa home?
Call Cass Plumbing at (813) 265-9200 to learn more about how we can help you today.
When it comes time to repipe your home, there are several important decisions to be made. First, is repiping absolutely necessary? This can be an expensive undertaking. Second, what kind of pipes are out there and how will they benefit you with replacement? At Cass Plumbing, we aim to answer all of your piping concerns. We have extensive experience in pipe repair and replacement that allows us to supply well-educated answers to all of your piping questions.
Repiping can be a scary process, but we will walk you through it and make recommendations based on your home's needs. Hire the pros at Cass Plumbing and we will assist you in all of your repiping services in Tampa.
When Should You Repipe vs. Repair Your Pipes?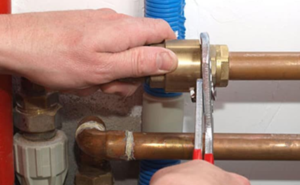 The decision to repipe can be difficult. Many homeowners prefer to repair pipes even against our advice. There are some things that can and should be repaired: isolated leaks, small sections becoming corroded or cracked, and other small contained problems.
However, if there are several leaks within the system, or if there is evidence of corrosion in several places, it is probably time to repipe.
What Are Some Signs That You Need to Repipe Your Home?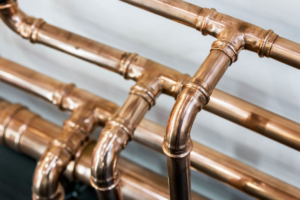 Some signs that you need to repipe include corrosion, big leaks or leaks in several places, low water pressure throughout the home, and old aging pipes. As pipes age, they become more susceptible to all of these things, especially those made of inefficient materials.
Older homes often come with old pipe technology. There are new methods and piping materials on the market that make a big difference in pipe longevity and durability. If you begin to need pipe repairs fairly often, we will likely recommend repiping.
What Is the Difference Between Copper and PEX Piping?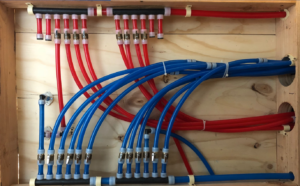 The two types of pipes that we prefer to use for repiping are copper and PEX. These are two very different materials, but they both have incredible durability and longevity.
PEX pipe is colored (usually red or blue), flexible, inexpensive piping that provides very good water pressure and very little maintenance. Copper pipes are more expensive because copper is not cheap; however, they are weather-resistant and corrosion resistant, so they are appropriate for use both inside and outside. PEX piping is said to last a lifetime whereas copper piping boasts a lifespan of 100 years. In fact, many copper pipe manufacturers provide a 50-year warranty.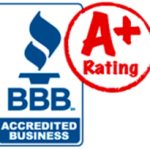 Need to replace your existing piping? Call (813) 265-9200 for repiping solutions in Tampa.