Upgrades to Tampa Plumbing are Coming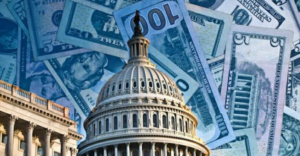 The race to eliminate the scourge of lead contamination of drinking water and the overflows of sewage and sludge in Tampa and cities across the country will get a serious boost under the new proposed infrastructure plan.
The infrastructure bill (in it's current form) has 45 billion dollars for grants to help water utilities replace lead water lines. This level of funding, experts claim, would pay for the replacement of all lead water lines nationwide. Another 56 billion dollars is proposed for water and sewer projects, and 10 billion dollars is proposed to clean PFAS — a so-called "forever chemical" found mostly on military bases, airports, and other sites that have used firefighting foam — from drinking water.
The White House estimated that some 6 million to 10 million American households still receive drinking water through lead pipes and service lines. There is no safe level of lead exposure for children, according to the Centers for Disease Control and Prevention. Lead, a neurotoxin, is especially harmful to young children, and it can cause developmental delays, learning disabilities and behavioral problems.
This water funding proposal in the infrastructure bill is mostly in line with bipartisan efforts in Congress already in motion in both the House and Senate, and it looks like it's going to be staying in the bill.
Do you have lead pipes? Take this test and find out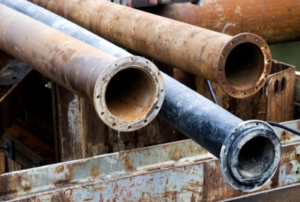 Follow this link and go through the following questions. This quiz will allow you to find out if you have lead pipes in your Tampa area home.
You can always call the plumbing professionals at Cass Plumbing and will come out and analyze your plumbing system and provide you with a free estimate on a repipe for your property. You can reach us at 813-265-9200.
Taking the lead out
Tampa has a lot of old lead water pipes to fix and the Federal grants in the infrastructure bill might help pay for much of the replacement. You might be asking yourself if this is really all that necessary. We at Cass Plumbing believe that it's extremely important.
Lead was commonly used to make pipes in plumbing for many centuries. It is cheap, rust-resistant, and easy to weld. Eventually, health concerns encouraged people in the Tampa region and around the country to switch to alternate plumbing materials like copper and specialized plastics (like PVC and PEX).
However, many older homes throughout the Tampa region still have the original lead pipes installed. Homes built before the 1950s in the Tampa area should be suspected of having lead pipes unless they have been replaced. Lead soldering, applied to join together copper pipes, continued to be used well into the 1980s.
Lead Is a Serious Health Concern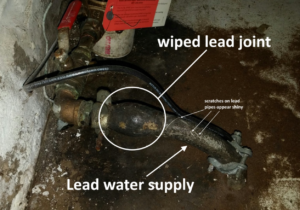 We absorb lead through the air, our food, and the water we drink. The effects of lead on our bodies are very serious. The consequences of lead poisoning range from kidney damage to reproductive problems including declined fertility. Lead poisoning is especially worrisome in children, as it affects the development of their nervous system and causes permanent changes in behavior and in the ability to learn.
In the last few decades, we generally have been well educated about the problem of lead in old paint and about what we needed to do to prevent children from being exposed. The issue of lead in the water, however, recently only became a public topic of conversation in the wake of the Flint lead crisis, wherein, in an ​egregious case of environmental injustice, an entire community was exposed to lead-tainted municipal water for far too long.
It Is Also About the Water 
Old lead pipes are not automatically a health threat. A layer of oxidized metal forms on the pipe surface over time, preventing water from directly contacting the raw lead. By controlling the pH of the water at the water treatment plant, municipalities can prevent corrosion of this oxidized layer, and even add certain chemicals to facilitate the formation of a protective coating (a form of scale). When the water chemistry is not properly adjusted, as the case was in Flint, lead is leached out of the pipes and can reach consumers' homes at dangerous levels.
What Can You Do?
If you have concerns about your pipes, run water from your tap to flush out your pipe before you drink it, especially in the morning. Water that has been sitting around for several hours in your house pipes is more likely to pick up lead.
Water filters can remove most lead from your drinking water. However, the filter has to be specifically designed for lead removal – check whether it is certified for that purpose by an independent organization (for example, by the NSF). Cass Plumbing has water filtration solutions for you as well.
Hot water is also more likely to dissolve lead and carry it to your faucet. Do not use hot water directly from the faucet to cook or make hot drinks.
Has your water tested for lead? ​While your municipality may have changed all of its delivery conduits to non-lead materials, the pipes inside your older home (or connecting to the municipal system under your front lawn) may not have been replaced. To confirm your water is safe to drink, contact Cass Plumbing, we can do a water analysis for you and tell you what's in your Tampa drinking water.
The Plumbing Professionals at Cass Plumbing are the Answer
Cass Plumbing can take care of all your plumbing problems. From repipes to the sale and professional installation of a whole house water filtration system, give us a call and we will take the lead out of your drinking water.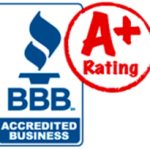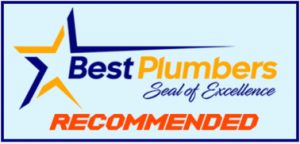 The plumbing professionals at Cass Plumbing have solving plumbing problems throughout the Tampa region for 2 decades. Cass Plumbing has earned an A+ Rating with the Tampa Better Business Bureau, is ranked as the Best Plumber in the Tampa area by Best Plumbers, and has received over 1,000 – 5 star reviews. At Cass Plumbing of Tampa Bay, we are here to serve you for all your plumbing needs 24 hours a day, 7 days a week.
Call us now at 813-265-9200