Hey Tampa businesses & restaurants, want to provide a comfortable, hygienic restroom for your customers and employees? Cass Plumbing can help you create a hands-free restroom experience for your business that utilizes motion sensor technology and smart plumbing solutions.
What's in a Hands-free Restroom?
A Cass Plumbing hands-free restroom uses technical innovations to upgrade your business restrooms to a new "touchless normal."
Hands-free toilet flush valves eliminate the need to press the toilet flush lever with a hand.
Toilet seat protectors help people feel a little better about using a public toilet.
Faucets are generally the most germ-covered surface in a restroom. No need to touch them again with hands-free restroom faucets installed.
Soap dispensers are often the first things we touch after using the toilet. Hands-free soap dispensers eliminate that touchpoint and carefully portion the amount of soap used.
Once your hands are clean and you're ready to carry on with your day, why undo all that cleanliness you just accomplished by touching the door handle? A hands-free door opener is operated by foot and eliminates this crucial touchpoint.
Modern hand dryers are touchless, efficient, and effective at quickly drying hands. Plus, eliminating paper towels from the restroom keeps the space cleaner and reduces waste.
Benefits of a Hands-Free Restroom
Installing a hands-free restroom offers several benefits, including:
Convenience. Automated restroom fixtures help people get in and out of the restroom a little bit faster.
Accessibility. People with limited mobility have an easier experience in a restroom that automates flushing and hand washing.
Cleanliness. When people are touching fewer surfaces with dirty hands, and when they are no longer drying off with paper towels, the restroom looks and feels cleaner. Also, automated hands-free toilet flushing means nobody will ever "forget" to flush again.
Hygiene. Eliminating touchpoints in a restroom prevents the transfer of germs and reduces disease transmission.
Longer Lifespan. When customers and employees no longer have to touch faucets or flush levers, those components experience far less wear and tear. Your fixtures may last years longer than they would otherwise.
Cost-Effectiveness. With less need for repairs and maintenance, no paper towel dispensers to fill, and improved water efficiency, the reduced supply and maintenance costs of maintaining a hands-free restroom saves on facilities expenses.
Contact Cass Plumbing for Your Hands-Free Commercial Restroom Installation
When you're ready for your hands-free restroom installation, Cass Plumbing is ready to help. Our Tampa commercial plumbing experts will be glad to help you decide on the best automated fixtures for your restrooms—and we perform fast, reliable installations. To get started, call us today at (813) 265-9200.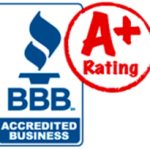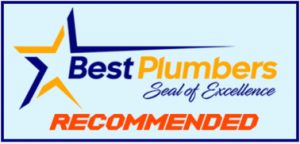 The plumbing professionals at Cass Plumbing have been installing hands-free Plumbing products throughout the Tampa region for 2 decades, have earned an A+ Rating with the Tampa Better Business Bureau, are ranked as the
Best Plumber in the Tampa area by Best Plumbers and have received over 1,000 – 5 star reviews. At Cass Plumbing of Tampa Bay, we are here to serve you for all your plumbing needs 24 hours a day, 7 days a week.
Call us now at 813-265-9200