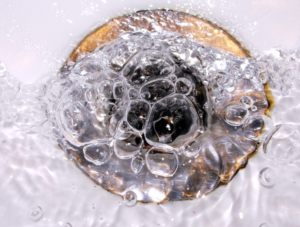 If you hear a gurgling coming from a sink drain, it's important to identify which sink (or sinks) the noise is coming from, remove any blockages in the drain pipe or venting, and call a professional Tampa plumber. like Cass Plumbing, if you can't fix the issue yourself.
Step 1: Identify which sinks are gurgling
This may sound basic if you've already heard the gurgling noise, but it's still important to assess the situation further before jumping to conclusions on a fix. First, note what type of sink it is, which could give you a clue to what's happening in the drain. For example, kitchen sinks are more likely to get clogged with oils and food scraps, while bathroom sinks are prone to hair clogs.
Also, check to see if any other sink or other drain is making a similar noise. If the gurgling sound shows up throughout your home, it could be a sign of a sewer line issue.
Step 2: Investigate and clear common blockages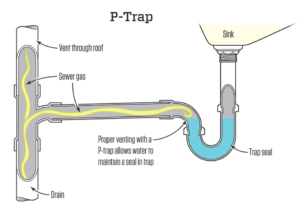 Most frequently, gurgling sinks are caused by a clog or blockage somewhere in the drainage system. Here are two fairly simple places to check.
P-trap – The P-trap is the curved part of the drain pipe typically found under the sink. The shape of the trap collects a small amount of water to prevent sewer gases from entering the home. However, it's also the most likely place for a clog to form. If there's a partial clog in the P-trap, it will disrupt the water flow and could cause a gurgling sound. In some cases, you can remove the P-trap and easily remove any blockage, or you may have to use a plumber's snake through the sink drain.
Vent – Your plumbing system should have a vent, usually on the roof of the home. This event creates airflow in the drain line and prevents a vacuum from forming, making it difficult for gravity to push waste through the drain pipe and down to the sewer system. If the vent is blocked (often by leaves or bird nests), air can get trapped in the pipe, resulting in a gurgling noise when water passes through the drain. If you can safely access the roof, find the plumbing vent and remove any blockage you find.
Step 3: When in doubt, call Cass Plumbing

A gurgling sink is usually the sign of a minor plumbing issue, so if you're lucky, you'll be able to fix the problem yourself. However, if you can't find the source of the problem or are unable to silence the sink, then it may be time to enlist a licensed Tampa plumber like Cass Plumbing at 813-265-9200. As we mentioned earlier, it's possible that a more severe and hidden issue (like a blocked sewer line) may be behind the gurgling. Also, if you apply too much force when trying to unclog a drain, you could damage older pipes, making matters even worse.
Drain clearing in Tampa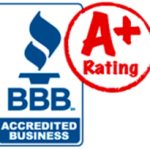 These are some clear signs that you might need a professional drain cleaning service. If you experience any of the above issues, take the required action before your plumbing problem gets worse. Call the Tampa's drain cleaning experts at Cass Plumbing. We are here to serve you day or night, just give us a call at 813-265-9200. We'll solve your drain cleaning problem and get your drains flowing again.