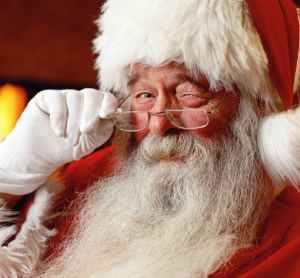 Shopping, wrapping gifts, baking, entertaining, making sure you're not in the wrong column on Santa's list because of plumbing oversights…the Christmas season around Tampa is busy. If you're hosting guests during the holiday season, you'll be even busier. Keep these Christmas plumbing tips in mind to make sure the holiday really is the merrier.
Use Cold Water in the Garbage Disposal
Did you ever notice how we talk about the garbage disposal a lot? That's because we get a lot of plumbing service calls about clogged garbage disposals around Thanksgiving and Christmas, and more often than not, the problems are preventable. In addition to knowing what you should and shouldn't toss in the garbage disposal, be sure to run cold water for 60 seconds after you put food in the garbage disposal. Hot water will solidify any grease poured down the drain by someone-who-isn't-you (because you know better).
Do a Toilet Check
There's no getting around it: Your ceramic throne is going to get a lot of use around the holidays. Give it a check-up—inspect the handle, the lift arm and chain, the flapper—and break the news to it gently. Speaking of gentle, a gentle reminder to guests in the form of a polite sign about what not to put in the toilet might save you some plumbing headaches and ensure your guests save face. Keep some supplies in plain sight, too, like extra toilet paper and a plunger.
Install Drain Catchers
If you're hosting overnight guests this holiday season, they're going to log shower time. With more showers comes more hair down the drain. Installing a drain catcher, an easy-to-find and affordable item, will help prevent clogs.
Get the Water Heater Ready
More showers also mean more hot water usage. Encourage guests to put a bit of space between shower sessions in order to give the water heater tank a breather. The extra time will allow it to recover. Consider turning up the heater (no more than 120 degree Fahrenheit) while guests are there so that a little goes a long way. Lastly, if you're due or overdue for water heater maintenance, do it before the holiday to avoid hot water mishaps.
Know Where the Main Water Valve Is
If plumbing trouble brews, shutting off the main water valve or appliance-specific emergency shutoff valve can minimize damage and help get you into problem-solving mode. Mark the valve so guests can quickly find it in a pinch, give them the spiel about shutting off the water (for example, when water rises in the toilet), and have them practice turning it off and on. This is a "hope you don't have to use it" measure but a useful one should guests be home alone when a plumbing issue occurs.
Expert Plumbing Services in Tampa
If you live in the Tampa Bay region, we've got you covered. Plumbing installation, repair, maintenance, emergencies—you name it, we do it. Call us at 813-265-9200. We're available 24/7, every day of the year. If you do need us on a holiday, don't hesitate to contact us.
We at Cass Plumbing wish you and your family a Merry Christmas & a Happy & safe 2020! We also thank the people of Tampa for a great 2019 & helping make us one of the most successful plumbing companies in the Tampa Bay region. We are grateful to the people of this region and look forward to serving you in 2020!