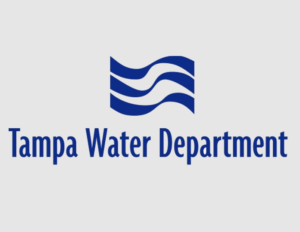 This spring, the Tampa Water Department temporarily changed the water disinfection process for city customers.
From mid March of this year to after the first week of April, the department switched from using chloramine to disinfect the water to chlorine. Then, after April 6th back again to chloramine.
For the residence of the Tampa region this temporary change is a standard water system maintenance measure to optimize water quality and offers a sustainable alternative to losing millions of gallons of drinking water to system flushing.
One thing is for certain, customers do notice a difference in the taste and odor of their drinking water while this method is in use, and then from switching back again..
The level of chlorine in our Tampa water supply is 2.5 to 3.5 milligrams per liter for most customers.
This is the same level of chlorine used to treat Tampa's drinking water for more than 50 years prior to converting to chloramine disinfection in the 1980s.
Health authorities advise that kidney dialysis patients should not be impacted by the chlorine treatment, but anyone with special health concerns is encouraged to contact their health care provider with questions.
Those who keep fish for a hobby who already have a system in place to remove chloramines from tank or pond water should not be affected.
Questions about aquarium maintenance during the temporary treatment period should be referred to local pet care providers.
Concerned About Your Water Quality? Call the Professionals at Cass Plumbing
A whole House water filtration system from the professionals at Cass Plumbing will solve  your water problems. The systems that we install reduce up to 99% of chlorine or chloramines from your Tampa city water. These harsh chemicals, leftover from the Tampa municipal water treatment, can wreak havoc on everything from your skin and clothing to your household appliances and pipes. Chlorine and Chloramine can even become chloroform in steam form while you're taking a shower. And while the concentrate is small, it can still have an impact on your body.
Tampa municipal water treatment is a necessary evil. It's the first step in eliminating bacteria and viruses that can cause all sorts of problems. The Tampa Water Department is working to do right by you! However, chlorine and chloramine take a toll on the pipes that push water into your home, breaking them down, and causing them to leach contaminants like lead into your water.
Even more so, there are "natural" events happening in our environment every day that can influence what's coming through your pipes: agricultural farming, heavy rains or possibly floods, droughts, and more. Farming can bring in chemicals like herbicides and pesticides, floods carry contaminants long distances from one location into the water supply of another, and droughts can cause cyanobacteria to grow that can ultimately end up in your water. Adding a UV filter to your whole home system can offer additional protection against bacteria and viruses that could be present in your water.
By calling the professionals at Cass Plumbing to install a whole house filtration system, you're establishing your first line of defense against any water contaminants that might be hitching a ride in your water.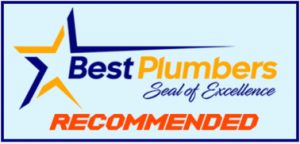 When you need a good plumber in Tampa, for your whole house water filtration needs give us a call. Cass Plumbing has thousands of 5 star reviews online, is ranked #1 by Best Plumbers for the Tampa Bay region and has earned an A+ rating by the Tampa Bay Better Business Bureau. Get in touch today with us today at (813) 265-9200.