Think About Becoming a Plumber
Famous German physicist, philosopher, Nobel Prize winner & father of modern physics Albert Einstein once said: "If I could do it all again, I'd be a plumber." This is not a joke. Albert Einstein was completely serious. He once told a friend that he liked solving problems & working with his hands, and was fascinated with plumbing and knew that it was essential to human life. The Plumbers' Union was so impressed when he made the comment, they gave him an honorary membership into the union.
Plumbing Offers a Rewarding Career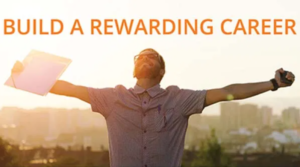 Skilled plumbers have always been in extremely high demand, yet too often it's a career path overlooked despite its huge benefits.
Currently, we are experiencing a strong need for both commercial and residential plumbers in the Tampa region. Now is a great time to consider a career in plumbing. Plumbing is fulfilling field with excellent pay, insurance, vacations and benefits.
The recent housing boom in Tampa has increased the need for an already in-demand service. New houses need new water heaters, faucets, toilets, sinks, dishwashers, pipes and more. There is a huge demand for plumbers to install all this plumbing, but even more promising for the future is maintaining and servicing all this new plumbing in the future combined with the massive amount that is already out there. The current amount of plumbers can not keep up with all the plumbing that exists today. The National Association of Home Builders' Spring 2021 Construction Market Report saw a stunning 55% shortage of plumbers available for work. Simply put, we have a massive plumber shortage in Tampa. This a a huge opportunity for someone that is willing to put in the effort.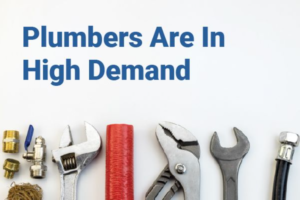 One of the most valuable benefits of a plumbing career is the gratification of helping people. At Cass Plumbing we truly enjoy rectifying plumbing woes for our clients. Whether it's a "dirty job" or not, few industries have happier customers than those with resolved plumbing issues.
Cass Plumbing has been serving the Tampa region for over 2 decades and we still learn new things every day. Working on older Tampa homes, sometimes it is hard to know what the builders were thinking. Still, it is a plumber's job to figure out how to resolve the plumbing situation, even if it is unlike anything we have seen before. Reaching a solution is highly satisfying and it is great to know that our work positively impacts the lives of you customers.
If this article has sparked your interest and you are a compassionate problem solver, this career may be for you. If you are willing to give this field an honest effort, we at Cass Plumbing are excited to teach and encourage you on this journey, now more than ever. Give us a call at 813-265-9200. We would be happy to guide you and answer any questions you might have.
A Labor Day Entertainment Bonus
On this Labor Day, we would like to provide you with a couple of treats.
The first is from a fellow Best Plumbers plumbing professional from Austin, Texas, Herman Bennett. In this song, Herman sings about the plumbing profession. We thought it was fitting for Labor Day.
The second treat is from our leader at Cass Plumbing, Dave Cass. In the song below Dave does an incredible job at singing An American Trilogy. Enjoy!
We hope you have a great Labor Day and if you are thinking about a career change or if you know of someone, give us a call at 813-265-9200. We have the ability to provide a rewarding path forward for someone looking to get into the plumbing industry.