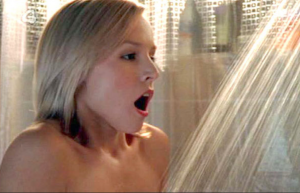 When you have been looking forward to a shower, the worst thing that could happen is a trickle when you want a strong blast. So how can you prevent that troubling loss of shower pressure? We'll show you how to do it!
Are you experiencing a sudden loss of water pressure in your shower? Here are some ideas that might help you get to the bottom of the water pressure problem in your shower.
Pressure Balance Valve
Start by examining your pressure balance valve. There's probably only one switch that controls both the temperature of the water and the amount of shower pressure. However, the shower might be affected if another fixture nearby is used – such as the sink running or the toilet flushing.
Diverter Valve
Depending on the amount of space and the overall layout of your Tampa home, you might have a shower stall or a tub and shower combo. In the combo, there is a component known as a diverter valve. This valve is what switches or diverts, the water supply back and forth between shower mode and tub mode. Eventually, this valve will stop working as it should. In this case it takes a professional plumber, like Cass Plumbing of Tampa Bay, to determine if this is the case.
Unexpected Clogs
Often, unexpected clogs are easy to fix. Either the pipe is blocked, or the showerhead itself has been clogged (this is very common). You should detach your showerhead from its fixture and then look at it more closely. Sometimes all you need to do to get rid of a clog is to soak the showerhead in the cleaning solution of your choice and then take an old brush and scrub it down. Too often, in the Tampa Bay region, the culprit is hard water. This problem can be easily resolved by calling Cass Plumbing of Tampa Bay and have us come out and install a brand new water softener.  
Broken Pipes
Unfortunately, it's likely that you have broken pipes. When you have broken pipes, your home's plumbing system is less than stellar. The biggest problem with broken pipes isn't just the loss of shower pressure. It's the potential for finding water damage somewhere else in your house. All too often, it'll be in a place you least expect it.
For All of Your Water Pressure & Plumbing Needs Call Cass Plumbing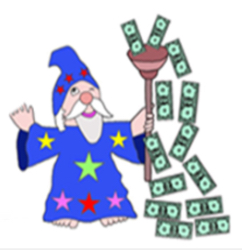 Give Cass Plumbing a call at 813-265-9200 to get more information on how our expert Tampa Bay plumbers can help you with your dripping faucet (or anything else plumbing related!). At Cass Plumbing, we turn plumbing into cash rewards. You will not find a plumber in Tampa that provides the consumer more than Cass Plumbing.
We have received Home Advisor "Best Of" Award recognition for plumbing, in addition to the Best Plumbers award from BestPlumbers.com and have an A+ Rating with the Tampa Better Business Bureau. We are fully licensed, bonded, and insured and our service is unparalleled. Give us a call today—you won't regret it!