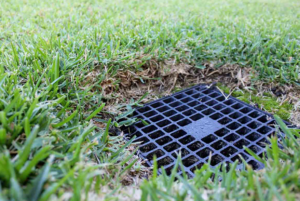 Your storm drainage system serves an important purpose on your Tampa property. Without it, your home is susceptible to damages and potential flooding from the water surrounding your home. Additionally, storm water runoff could potentially pose a risk to the natural environment in your area as well as the water quality. The slope of a roof and the materials we use for construction create a disruption to the natural flow of storm water, and it can bring foreign debris and pollutants to the world around you. That is one of the reasons there are Hillsborough County storm water management regulations in place that require homeowners to have a system that keeps the storm water under control.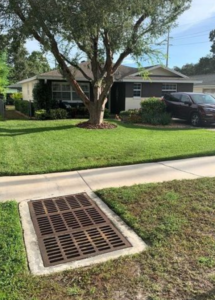 Any part of your Hillsborough County home's storm water management system may require service at some point during your homeownership. You may find yourself in need of replacement pipes and drain covers at some point in time, or you may even decide to upgrade to a new storm drainage system for aesthetic or environmental purposes. The drains may need cleaning and general maintenance as well. Cass Plumbing of Tampa Bay offers these services and more to customers. Just call our friendly team and let us know what we can do to help you protect the natural world and keep storm water under control.
Cass Plumbing provides storm sewer services in Tampa and the surrounding areas.
There are many different types of setups available for storm drainage systems in the Tampa. You may have a simple driveway cross, which consists of a metal grate with holes often patterned in an aesthetically pleasing design. The downspout off the side of the roof also collects runoff and brings it back out toward local sources of water. In any case, you need plumbing professionals for any type of storm drainage installation or replacement if you want to feel certain you are keeping storm water under control. Call our team of experts to get the setup you need for proper storm drainage on your property.
Storm Drainage Cleaning and Maintenance
From time to time, you may find that your storm drainage system requires repair or routine maintenance services. It's important to see that your drains get properly cleaned in order to prevent water from potentially flooding your property or from bringing pollutants into your plumbing system. Give us a call when the buildup in your storm drains seems to be out of control or if your drainage system is not performing in the way that it should.
We Offer Storm Drainage Services Throughout the Tampa Region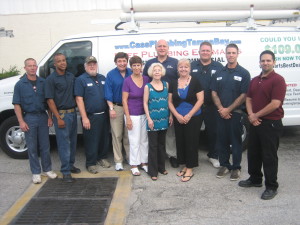 When you need storm drainage services talk to the Tampa storm sewer experts at Cass Plumbing first. We install and repair pipes and drains. Our friendly team is waiting for your call, and we'd love to help you do your part to manage storm water runoff. Contact us today!