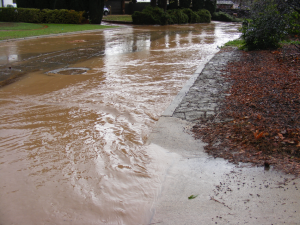 Recently, there have been a lot of sewage spill problems across the Tampa Bay region. About 400,000 gallons of sewage have been dumped this year between four counties, Hillsborough, Pinellas, Pasco and Manatee. It is important to understand the term "dumped". Dumped sewage is when the sewage system has to be manually diverted or there is a natural overflow into the rivers, streams & the ocean because the Tampa Bay sewage systems can not handle all of the water.
The Florida Department of Environmental Protection keeps track of the numbers. The numbers so far in 2019 are 6 times more than what was dumped in all of 2018. And here's the thing, we are still waiting on updated information from the DEP.  They say the numbers are likely much higher.
Those spills (or dumps) happen when plumbing pipes break
or leak, when sewage caps are not secure, when too much sewage is simply running through the sewer system.
Raw Sewage is a Major Problem
Raw sewage is big problem, and a major health concern. We in the Tampa region often take health for granite, but diseases like salmonellosis, shigellosis, trachoma, melioidosis, gastroenteritis, polio, hepatitis A & cholera are active, present & real.
The average life expectancy of a person in Botswana is 53 yea
rs, Uganda 52 years, Nigeria 50 years, Somalia 50 years, Equatorial Guinea 50 years, Angola 49 years, Burundi 48 years, Zambia 46 years, Zimbabwe 46 years & Sierra Leone 46 years. One of the major factors of why people in these countries have such short life spans is from lack of plumbing and the disease issues dealing with raw sewage.
The biggest mistake we can make is to dismiss this problem and think that it is only over in Africa and we are too sophisticated & advanced to have these primitive issues effect us.
Largest Factors Causing the Problem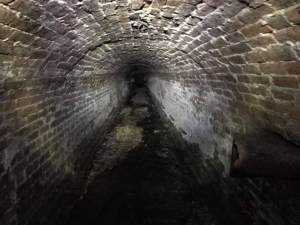 The 3 biggest factors causing the sewage spill problem in Tampa are weather, building development & sewage infrastructure. Unpredictable storms & the massive construction boom that has taken place across the Tampa Bay region over the last 4 decades means a lot more water. These first 2 factors put a larger burden on the third cause and that's an outdated Tampa Bay sewage system. Much of the Tampa Bay sewer system was designed and built over 100 years ago and it can not keep up with the massive amount of water that is coming through it on a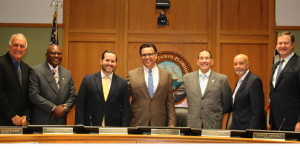 daily basis. Often people that live in a newer area have the misconception that they are ok because their sewers are newer. The problem is that the water in the newer areas often flows into the parts of the system that were built and designed decades ago. Over the last two years, there have been more than 3,500 water main breaks and sewer line cave-ins. The Tampa City Council voted 6-1 to in favor of a massive $2.9 billion utility rate increase to address water main problem. The average residential water bill increase from the current $41.29 a month to about $80 by 2028.
What can you do?
It's important to stay informed and engaged when it comes to the Tampa Bay sewer system and public health. Often, when billions of dollars are committed to a government project dollars get wasted and not spent properly. Stay informed, watch the news and make your voice heard by the Mayor Jane Castor & the 7 members of Tampa City Council. Your voice does matter.
Be Proactive
Make sure that your sewer lines are not leaking. Call Cass Plumbing of Tampa Bay and have us perform a video pipe inspection on your sewer lines. This could help stop harmful runoff and prevent future sewer line backups because eventually tree roots make their way into broken sewer lines.
Protect the health and safety of your family by purchasing a water filtration system from Cass Plumbing. When you purchase a state of the art water fil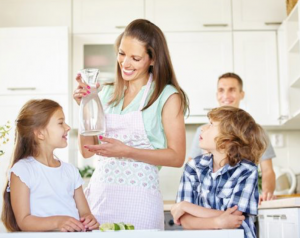 tration system from Cass Plumbing you will get it installed by plumbing professionals that will not only guarantee the hardware itself, but also the professional installation.
Call Cass Plumbing to perform a whole house plumbing inspection on your Tampa home. There are many reasons why you may want a professional plumbing inspection. In addition to buying or selling property, a good plumbing inspection from Cass Plumbing can prevent costly emergency plumbing services in the future.
Some things to expect from your home plumbing inspection from Cass Plumbing:
Check water filtration systems
Examine fixtures, supply lines, drains
In-depth investigation of all above-ground, exposed plumbing, including shut-off valves and traps under kitchen, bathroom, and laundry room sinks;
Inspect sinks, showers/bath, toilets
Inspection of bathroom, kitchen, and laundry room draining and venting systems
Inspection of the storage water tank or tankless water heater
Plumbing video pipe inspection of underground sanitary drains and sewer pipes. We can detect cracks and misalignments that lead to future drain blockages or sewer line collapse.
Shut-off valve inspection
Sump pump and discharge inspection
Becoming part of the Cass Plumbing family – you will be updated monthly on savings and promotions.
Early Detection is the Key to Whole-House Wellness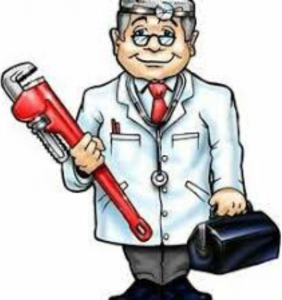 Physicians often claim early detection can save lives, so they promote preventive care. Your home's plumbing can benefit from early detection too. Our emergency plumbing services are available 24/7, but why would you wait until a crisis? Call Cass Plumbing today and schedule an appointment.
Call Cass Plumbing for all of your Tampa plumbing needs at 813-265-9200.