Installations of smart plumbing fixtures by Cass Plumbing are becoming more prevalent throughout the Tampa Bay region every week. Today's Tampa homeowners rely on smart products for improved convenience and savings from the systems and devices used every day. While smart home plumbing technology offers Tampa homeowners many perks where comfort, convenience, and home care are concerned.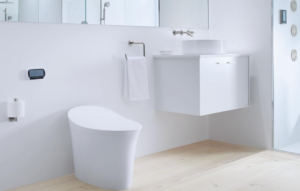 The licensed Tampa plumbers of Cass Plumbing share some of the smart home plumbing products that keep you connected with water consumption in your house. Learn more about what these systems and devices have to offer and see if smart home plumbing products are the solution you need to create the connected home of your dreams. For plumbing installation, repair, and service throughout the Tampa Bay region, please contact us today!
Protect Your Tampa Home with Smart Home Plumbing Products by Cass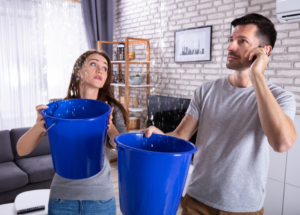 Water leaks have the potential to cause serious damage in Tampa homes. It's a very common problem. On average, 1 in 50 Tampa homeowners file a claim for water damage every year. The average cost of these claims amounts to approximately $10,000, so it's certainly not a cheap issue.
As the number of water damage claims has grown for the past five years throughout the Tampa area, there's no better time than the present to take advantage of smart home plumbing technology that helps homeowners mitigate the damage a surprise water leak could cause.
Effective smart home plumbing systems provide protection against water damage by integrating leak detectors, automatic shut-off valves, and whole home water monitoring systems to create a connected solution homeowners are able to trust.
Leak Detection
Leak detectors, water sensors, leak sensors – they go by many names but serve one important purpose in the home, which is to detect the presence of water in areas where it does not belong. Typically, leak detectors are placed in areas of the home where the potential for catastrophic water leaks exist, such as:
Laundry rooms, in case of a machine overflow or burst hose
Utility closets, in case of a burst water heater
Basements, in case of flooding
When water hits a leak detector's contacts, it activates an alarm which warns of water's presence where it should not be. When used by themselves, leak detectors simply sound an alarm to tell homeowners there is a water leak present – it's up to the homeowner to take action to stop water damage, so if you happen to be away when the leak detector goes off, the door is open for significant water damage to occur before you arrive back.
Leak detectors are sometimes stand-alone but are commonly connected with smart home leak detection systems. In a connected system, a leak detector sends a notification via Wi-Fi to the homeowner and triggers the home's automatic shut-off valve – this component's function is explained below.
Automatic Shut-off Valves
A home's water supply is controlled by a shut-off valve; each plumbing fixture in the home has a dedicated shut-off valve, too. If a major water leak occurs, the home's incoming water supply needs to be stopped via the main shut-off valve. When a serious water leak occurs while the home is unoccupied, there is no one to close the shut-off valve – thus, the home is vulnerable to significant water damage.
An automatic shut-off valve functions just as it sounds – it cuts water to the home automatically if and when a leak is detected. In a connected system, leak detectors detect a leak, then send a signal to the automatic shut-off valve, which closes off incoming water supply to prevent water leakage and damage.
Water Monitoring Systems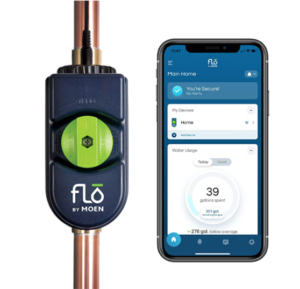 Whole home water monitoring systems keep track of all water flow through the home. Installed on the home's main water supply line, it detects factors including water flow, pressure, and temperature to assess normal activity and identify abnormal occurrences that indicate a leak. This smart home plumbing solution is combined with an automatic shut-off valve and leak detectors to deliver full-coverage protection against water leaks throughout the home.
The water monitoring system also detects water leaks, but in a different way than leak detectors installed in high-risk areas of the home. As the system monitors water use characteristics in the home, changes in flow, temperature, and pressure alert the system to the possibility of a leak. If the abnormality is significant, the system presumes a leak has occurred and it triggers the automatic shut-off valve to disconnect water to the home in order to stop possible damage.
While protection against water damage is an obvious benefit, this smart home plumbing technology helps Tampa area homeowners conserve water too. The system collects data regarding water usage, which homeowners are able to review through the system's app. Users are able to see total consumption, usage habits, and other data which is helpful for improving household water conservation efforts.
Since water damage is one of the greatest expenses to homeowners insurance providers each year, installing this smart home plumbing technology may qualify you for insurance discounts. Many insurers see the clear value of having water monitoring systems installed in the homes of their insured, and offer reduced premiums in return, which helps homeowners recover the cost of these products.
Boost Conservation and Convenience with Smart Plumbing Solutions
While protection against water damage is an important benefit of smart home plumbing technology, other systems and devices exist to deliver enhanced comfort, convenience, and conservation in the lives of users. Call Cass Plumbing today and we can help provide smart solutions so you can conserve water.
Smart Faucets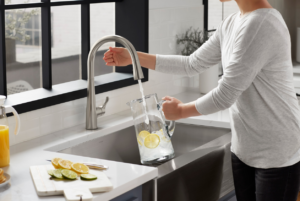 Smart home plumbing fixtures include faucets for the kitchen and bathroom. When connected to the home's smart home hub, these faucets offer hands-free voice activation – a great convenience when you have full or dirty hands! Ask you faucet to dispense a set volume of water, set temperatures, or run for a set period before shutting off on its own.
With smart home plumbing systems for your shower, everyone can enjoy their ideal shower experience with ease. Initiate a shower at the touch of a button and ensure the perfect temperature every time. See usage data, set time limits on showers, and adjust habits for better water conservation in your home.
Smart Water Heating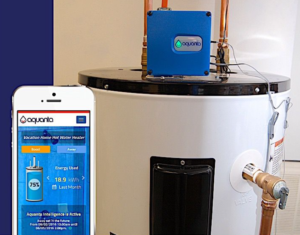 Water heaters fall only behind heating and cooling equipment as one of the largest energy consumers in the average home. About 18 percent of a Tampa household's annual energy budget is consumed by water heating. With smart home plumbing technology, homeowners are able to increase energy savings and keep tabs on this important equipment.
A smart home water heater system is a new water heating unit that is Wi-Fi enabled, or a controller that is compatible for use with the home's existing unit. These systems allow for remote monitoring and control when the homeowner uses a connected smartphone or tablet.
Features range based on the selected model, though common features of this smart home plumbing technology include:
Easily change the water heater's temperature and operation settings. Activate vacation mode to save energy when the home will be empty for an extended period.
Water usage monitoring shows how you use hot water in the home, helping you make energy-smart decisions that further savings.
Leak detection technology and units equipped with automatic shut-off valves protect the home against the possibility of water damage due to water heater failure.
Hot water monitors show you how much hot water is in the tank, available for use, so you are able to plan out your day.
Sensors keep record of component conditions, alerting homeowners when maintenance or replacement is needed. Built-in diagnostics help plumbing professionals make accurate system repairs.
When It Comes to Your Home's Plumbing, Get Smart with Cass Plumbing!
The smart home plumbing solutions discussed above open up a world of possibilities for Tampa area homeowners. Gain the connectivity and flexibility you desire as you protect your home and progress toward your family's water conservation goals when you install smart plumbing products. Cass Plumbing is here to assist you as you make smart upgrades to your home's plumbing system – for plumbing installation and service throughout Tampa, please contact us today.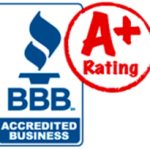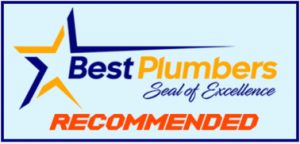 The plumbing professionals at Cass Plumbing have been installing Smart Plumbing products throughout the Tampa region for 2 decades, have earned an A+ Rating with the Tampa Better Business Bureau, are ranked as the
Best Plumber in the Tampa area by Best Plumbers and have received over 1,000 – 5 star reviews. At Cass Plumbing of Tampa Bay, we are here to serve you for all your plumbing needs 24 hours a day, 7 days a week.
Call us now at 813-265-9200