The short answer is call Cass Plumbing at 813-265-9200 immediately!
But if you have 5 minutes to read this valuable plumbing blog article, it could help your get better prepared and possibly prevent the plumbing emergency before it happens.
Owning a home in the Tampa Bay region can be an incredibly enjoyable and rewarding experience. However, it also brings a large amount of responsibility. As a homeowner, one of the most stressful issues you might encounter is a plumbing emergency.  Something as simple as a leaky faucet or clogged toilet can actually lead to some major issues.
Unfortunately, many Tampa homeowners do not know what steps to take when they're faced with a plumbing emergency.
These costly plumbing emergencies can also occur with both residential & commercial plumbing. That is why everyone should have a plumbing emergency plan in place for dealing with unexpected plumbing problems.
With this in mind, we have created this helpful guide. Below, we'll outline what you should do in the event of a plumbing emergency in Tampa.
Analyze the Plumbing Issue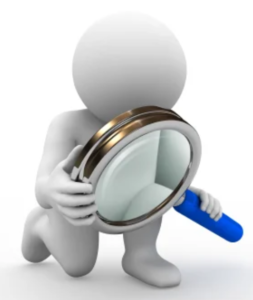 Before you can appropriately respond to a plumbing emergency, you must first gather some preliminary information. For instance, is your toilet backed up? Is a pipe actively leaking and spewing water inside your home or business?
Some plumbing emergencies are less obvious. A pipe leak within a wall or under the flooring may not be easy to spot. However, you can still check for signs of a water leak. This includes stains, mold, dampness, or a musty odor.
Once you have figured out where the problematic plumbing fixture is located, it is time to move on to step two.
Shut Off the Water Immediately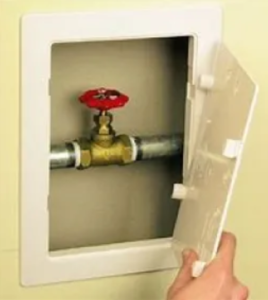 Do you know where your water shutoff valve is located? If not, then a plumbing emergency could cause you a serious headache.
The elevated stress of having a busted pipe sending water into your home may make it difficult to find a water shutoff valve. Locating your valve may be especially challenging if the emergency occurs at night or during a power outage.
We recommend that every Tampa home and business owner locate their water shutoff valve in advance. Know where it is and how to access it. Most of the time, it will be located on an exterior wall. The shutoff valve is almost always near your outdoor water meter.
By activating this valve, you will cut off the water supply to your entire home. This means that the leaky toilet or pipe will not continually pump water inside. Shutting off the water supply will buy you time and give you the opportunity to call an emergency plumber. This 1 plumbing tip can end up saving you tens of thousands of dollars.
Contact an Emergency Plumbing Service
Unless you have extensive experience in the plumbing industry, it is best to leave emergencies to the plumbing professionals, like Cass Plumbing. When you're on the phone with the dispatcher, explain the plumbing problem as best as you can. This will ensure that your emergency plumber has the right equipment to handle the issue promptly.
Locating a quality Tampa plumber at the last minute can be challenging. We recommend having one picked out ahead of time. That way, you can do your research and choose a skilled professional to handle your plumbing emergency. Remember, the telephone number to Cass Plumbing is 813-265-9200. Keep that with you at all times. Often, the faster we can get on site, the more money we can save you.
Take a Proactive Approach Against Water Damage
The typical Tampa plumbing emergency is relatively affordable to repair. A busted pipe or shoddy toilet can be fixed within a few hours in most cases. The real cost associated with plumbing emergencies is the water damage. In fact, water damage restoration costs homeowners tens of thousands of dollars. At Cass Plumbing we have seen it all, and you would not believe the massive plumbing emergencies that we have dealt with throughout the Tampa area.
After you have shut off the water and contacted an emergency plumber, be proactive. Start mopping up puddles or laying towels down. If a pipe is still dripping, place a large pot or bucket underneath it. Turn on fans and open windows so that your home will dry faster.
Create Space
While this step is not a necessity, your emergency plumber will thank you. A great emergency plumber, like Cass Plumbing, will get to you as quickly as possible. Even still, you may have a little downtime while you wait.
If you have the opportunity, clear the area that they will need to access. This may include moving shelves or emptying out cabinets. Taking care of this prep work will allow them to get right to work on solving your plumbing emergency when they arrive.
Prevention is the Key
Most plumbing emergencies are completely preventable. If you want to reduce your risk of experiencing a major plumbing issue, then you need to schedule regular inspections and drain cleanings.
Your home's plumbing should be inspected once every two years or so. If you have never had an inspection, then we recommend booking one as soon as possible.
You should also have your drains cleaned every 18 months. Look for a plumbing service that uses a high-powered drain jetter, as this is the most effective way of removing unseen clogs and obstructions.
Emergency Plumbing Repair in Tampa
If you are facing a plumbing emergency, then it is important that you act fast. One way to speed up your response is to have a plan in place. You should know where your shutoff valve is located. You should also have a go-to emergency plumber's contact information on hand.
If you are looking for a professional, affordable Tampa plumbing service, then Cass Plumbing, is your Tampa plumbing company. We are a full-service Tampa plumber. Not only do we provide residential plumbing repair, but we are also the premier commercial plumber in Tampa. We even handle new plumbing installations.
Whether you need an emergency plumber now or just want to make sure that your drains are in tip-top shape, Cass Plumbing can help! Contact us today to learn more.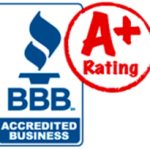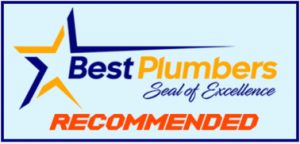 The plumbing professionals at Cass Plumbing have been providing emergency plumbing services throughout the Tampa region for 2 decades, have earned an A+ Rating with the Tampa Better Business Bureau, are ranked as the
Best Plumber in the Tampa area by Best Plumbers and have received over 1,000 – 5 star reviews. At Cass Plumbing of Tampa Bay, we are here to serve you for all your plumbing needs 24 hours a day, 7 days a week.
Call us now at 813-265-9200