Always Invest In a Plumbing Inspection Prior to Buying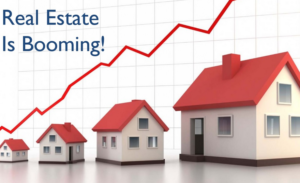 Every reasonable buyer inspects at least several things before buying a home. Superficial obvious things are something that everyone checks. However, if you really want to know the state of a home, you have to scratch the surface. Electric, heating installations and insulation need to be at the top of the list, but your number one priority should be the plumbing since problems in plumbing are usually the hardest and often the most expensive to fix. Hence, every Tampa real estate buyer should hire a plumbing professional to do a comprehensive plumbing inspection. Below, are a few points of suggestion to consider in a plumbing inspection before making your real estate buy.
Ask for a professional plumber's opinion
It is strongly advised to consult a plumbing professional to do a plumbing inspection. Do not assume the real estate agent is on your side with these more detailed inspections. A real estate agent is in the business of sales. They want transactions to go through, that's how they make their money and get paid. Often, a thorough plumbing inspection brings to light plumbing problems that exist and they will need to be addressed in the coming years. It is always good to know your expenses up front and not be surprised by large bills in the future.
A plumbing inspection can also be extremely effective in negotiating the price with the seller, saving the buyer a lot of money in the deal.
Video Pipe Inspection Is Always a Good Investment

There are two very good reasons to insist on a sewer camera inspection of your sanitary and storm sewer before buying. If the house that you have your eye on is an older home in a mature neighborhood you probably have larger trees on or near the property. Unfortunately where there are trees there are usually tree roots and they love to find water inside of your sewer. There is no way of knowing whether or not you have a tree root infestation without seeing it with a video camera inspection. You can roll the dice and wait for the first downpour but most would rather not.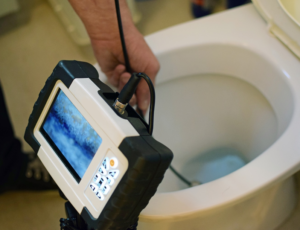 If tree roots are present you can get an estimate to hydrojet the line and then work on a preventative maintenance plan to control their growth. If you're buying a newer home in a newish development the chances are good that you won't have those pesky roots however new homes have other sewer issues. When a new homes foundation is back filled it is not uncommon for the site crew to add some new trench backfill and then just push the existing spoils back into the space around the home. Over time that ground settles and when it does you run the very real risk of the sewer line shearing at the foundation wall. The piping drops and a blockage occurs. Many times this problem can go on for years without a catastrophic backup happening, however, it will happen sooner or later. Having your sewer line video inspected gives you peace of mind and it can save you some serious money in the long run.
Water meter and valves
Checking the water meter is a great next step in your plumbing inspection. Close all faucets and check if the water meter is turning. If it is, there is a leak somewhere and this could be serious problem. Move on to the valves. Start with the main shut off valve operation. When shut off, no faucet in the house should have water. This goes for every other shut off valve and their corresponding faucets. If everything is working properly, you are off to a good start.
Water Heater Inspection
Inspect all water heaters for signs of corrosion. Though most common water heater issues are easily solved corrosion should not be overlooked since it can cause serious damage. Also, bear in mind that an average four member family requires at least 400 gallons per day to satisfy its regular needs and that they last approximately 10 years, depending on frequency of use, water quality and maintenance.
Faucets, sinks and toilets
Check all existing faucet and sinks in detail. They need to be fully functional, no drips or leaks are allowed whatsoever. Test the flow of the water as well. Open faucets to maximum flow and check if the water goes down the sink without any delay. The same inspection principle applies to toilets as well. When you flush them the entire water quantity needs to drain without any leftovers. If this is not the case either with sinks or toilets that means they are clogged and this can turn out to be a serious problem.
Call Cass Plumbing!
Before you invest in a new home in the Tampa, St. Petersburg, Clear Water, Brandon or surrounding areas, call the professionals at Cass Plumbing. A thorough plumbing inspection can help save you tens of thousands of dollars.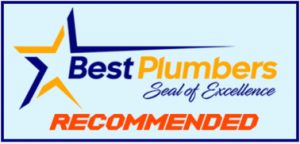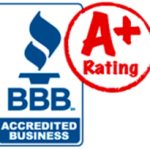 The plumbing professionals at Cass Plumbing have been providing plumbing inspections throughout the Tampa region for 2 decades. Cass Plumbing has earned an A+ Rating with the Tampa Better Business Bureau, are ranked as the Best Plumber in the Tampa area by Best Plumbers and have received over 1,000 – 5 star reviews. At Cass Plumbing of Tampa Bay, we are here to serve you for all your plumbing needs 24 hours a day, 7 days a week.
Call us now at 813-265-9200